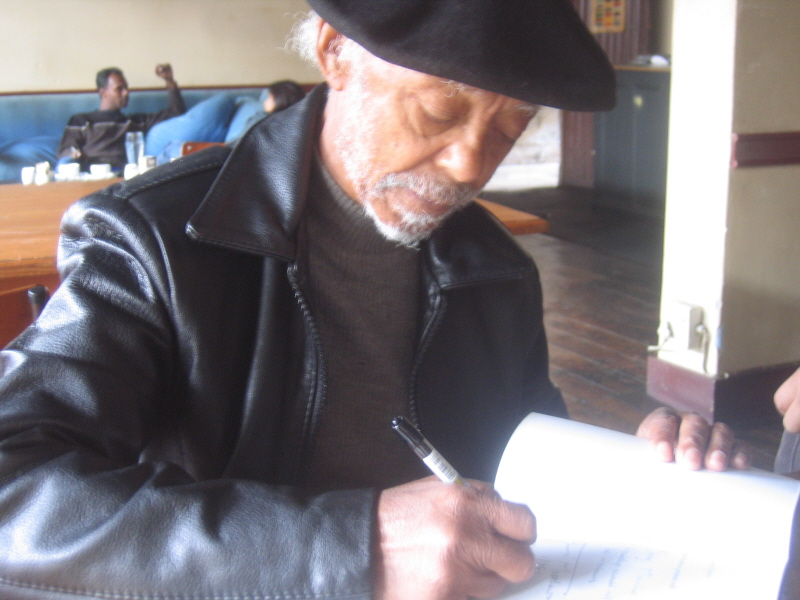 James Matthews
"Outsiders might think that the South African regime changed hands from white to black,
but that is not true. We have to bear in mind that the power shifted from the elite minority
to the majority of people. In the 1960's, our slogan was 'Black is beautiful.' But now our slogan
is 'People is beautiful.' ...... The power changed hands, but the poverty remains the same.
We have to overcome this problem of poverty and race. Now is a very important time for
South Africa. Literature can play a very important role – more than at any other time.
Literature should discuss both the achievements and the faults of the current government
as truthfully as before. My poems will sing about the rainbow. South Africa should become
a country of the rainbow. This applies to the entire African continent as well."
- quoted from the interview with Bang Hyun-seok, Executive Editor of <ASIA>,
in the first issue, p.54